The K3 Process
We are Web Site Designers, Graphic Artists, Content Writers, Programmers, and Internet Marketing Specialists. No matter how small or large your business is, we provide Web Related Solutions for companies in a variety of industries.
Client's complete a detailed design preference questionnaire to lay out the ground work for our graphic designers. The questionnaire includes preferences such as: colors, fonts, graphics, and images.
However, we learn the most from speaking directly with you and your employees, and we make sure to do so on a regular basis. Once we fully understand your company and culture, we are then able to create web designs so concise that you will swear we've been on your team all along.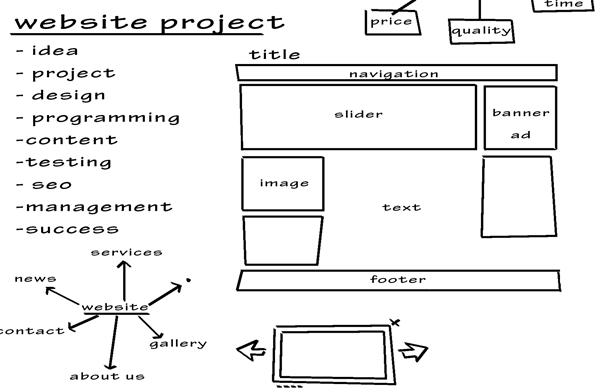 Meet
The first step is to discover more about you, your company's vision, and to build a strong relationship. This is where we will create your brand, create a custom strategy, and set project goals.
Plan
Following the initial meetup, we will outline your project, create milestones, and agree on priorities. Now we have a strategic plan in place that aligns with your initial vision and makes your goals achievable.
Design & Development
Once the outline is finished, visual concepts of the custom project will be created. Our creative and development team reviews and revises the materials until it aligns with your goals.
Optimization
To ensure that your web presence is optimized for viewing and search capabilities, we submit your site to the top search engines/directories and other lesser-known search engines/directories worldwide, while keeping the output light enough for viewing across all broadband connections.
Testing
Here review and testing takes place, which ensures the quality of your project. This is the most valuable step because your reputation is our reputation!
Launch
Here is where we present your custom project. Upon approval, your custom project will be launched and promoted. Then sit back and watch the momentum! & their Reaction -"Clients testimonials "
India's most Promising
Web Design AND Development Company