WEB PORTAL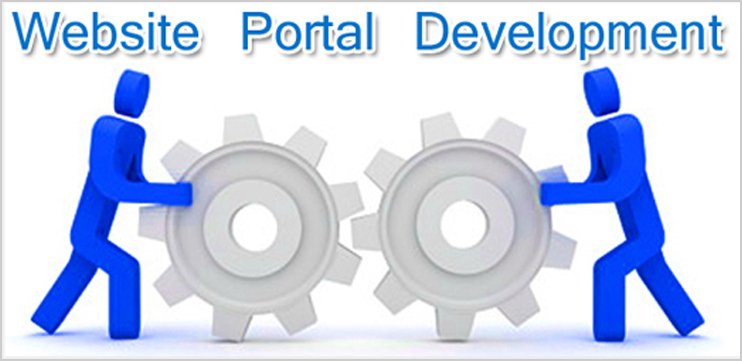 A Web Portal is most often one specially designed Website that brings information together from diverse sources in a uniform way.
What is a Portal?
The Evolution of Portals
Initially, the term Portal was used to refer to well-known Internet Search and Navigation Sites that provided a Starting Point for Web Consumers to explore and access information on the World Wide Web.
The original Portals were Search Engines. The initial value proposition was to offer a full text index of document content and a chance to take advantage of the hyperlinking capabilities built into the Web Protocols.
Internet Navigation Sites, such as Yahoo, AOL, MSN, Netscape, Lycos, represented the next phase of Portal Development. The term "Internet Portal" (or "Web Portal") began to be used to describe these Mega-Sites because many users used them as a "starting point" for their Web Surfing.
While these Public Internet Portals continue to flourish, the market for Portal Technology is increasingly focused on the better delivery of Corporate Information. Portal Technology has significantly matured since the Public Search Sites were first built, and has been used to build a diverse range of Portal Types, including Specialized Portals, Enterprise Portals, Workspace Portals, Market space Portals, and Knowledge Portals etc.
Definition of Today's Portals
Traditionally, a Portal denotes A Gate, A Door, or Entrance. Portalsare often the First Page the Web Browser Loads when users get connected to the Web or that user tend to visit as an Anchor Site.
Portal Predicates at a Glance
Improve Customer Interactions with Portals designed to meet your Unique Business needs.
By partnering with K3 Web Creation, one of the leading Web Portal Development Company in Mumbai, India for your Portal Development needs, you can take advantage of our:
Extensive Experience Developing Robust Web Portals, catering to the diverse needs of our customers.
Customer Centric Approaches where we listen to our customers, understand their goals, and suggest best fit solutions.
Expertise in developing Web Portals on Multiple Platforms including WordPress, Joomla, Drupal, and Refinery.