Email Marketing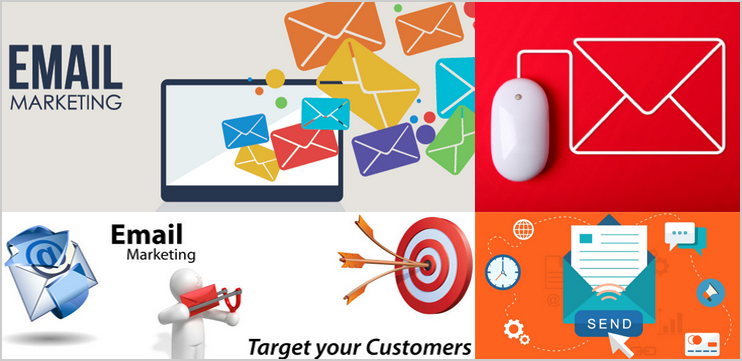 All-in-one Marketing Platform.Powerful Email Marketing Made Simple.
Send Newsletters, Design Beautiful Email Campaigns, and keep in touch with your contacts and customers.
Email Marketing Gets the Results You Want.
Whether you are sending An Email Newsletter, ASpecial Offer or An Invitation, Email Marketing and Social Media deliver your message and help get your business humming!
Create Professional Emails that bring customers to your door.
Why Use Email Marketing?
It's Affordable
All you need is a free or Low-Cost Subscription, and you are good to go! No software to download or keep updated.
It's Measurable
See every open and click so you'll know what types of Content and Offers get the best response.
It's Easy and Familiar.
With just a few clicks, you can Create An Email, send it off and start Growing Your Business.
It Works
Email Marketing has an average return on investment of more than $44 for every $1 spent!
Grow your business with Marketing and Sales Automation, Automatic Follow-Ups and Save Time with a Seamless Experience.
6 Ideas to Refresh Your Email Marketing .
1. Revive your Subject Lines.
2. Change the Template.
3. Change the Layout.
4. Clean up the Content.
5. Update your Call To Action.
6. Add Social Media Buttons.
EMAILS HELP YOU BUILD TRUST, ESTABLISH A RELATIONSHIP AND IMPROVE BRAND AWARENESS – ALL OF WHICH PLAY A ROLE IN THE PURCHASING PROCESS.
How Email Marketing Helps Your Small Business?
If you are wondering how Email Marketing can boost your business, you are not alone. Plenty of savvy business minds have pondered that question.
Like any Smart Business Owner, you want to know the Benefits ofEmail Marketing. There's a whole list of benefits, which we will cover here, but one of the most compelling reasons to use Email Marketingis its Return OnInvestment (ROI).
According to the Direct Marketing Association, Email Marketingbrings in about $40 for every $1 you spend. That's one of the highest ROIs for any type of Marketing.
How to Choose the Right Email Service Provider?
Email Marketingis one of the Most Cost-Effective Ways to Increase Revenue while staying in touch with your customers. It takes time and resources to craft a killer Email Campaign. An Email Service Providercan help your Small Business generate and send Emails that are targeted to your customer niche, get them delivered and provide actionable results. If you are in need of some Email Marketing help, look no further K3 Web Creationhas put together a list of criteria for the right Email Service Provider for your Small Business.
K3 Web Creationan Email Service Providerin Mumbai, Indiaoffers affordable, top-notch service that helps you reach your customers with Effective and Creative Emails.
CONNECTIONS THAT LAST ARE BUILT IN THE INBOX!
Email Marketing